SDP Engineering, Inc.
Offers the comprehensive range of international
regulatory compliance services for all products including

On-site or in-house testing and compliance for virtually all
international regulatory agencies including:
CE / CISPR / FCC / MIL STD / IEC / ANSI / EN
UL / CSA / ETL / NEMKO / CB Scheme / TUV
Pre-compliance assessments in all areas of
Safety (including Risk Management), EMC and LOW VOLTAGE DIRECTIVE
Design review of preproduction units to save time and money
in qualification particularly EN 61000-4-XX STD
Compliance engineering testing to eliminate non-compliance
conditions or qualification testing at customer facility.
Affiliated with European COMPETENT BODY

CE certification and production qualification.
Reliable and cost-effective consulting services.
Flexible schedule, reliable result, easy product mitigation,
regulatory assistance and technical capabilities.
Medical Device Development and Manufacturing

Advantage for Customer
Customer will have the advantage of a full in-house testing capability of EMI / EMC
SDP personnel are experts and abreast in world-wide regulatory requirements and have full knowledge of test methodologies.
SDP can provide all needed service as customer
extension of EMC Department without overhead
burden cost of the manpower and time. Use SDP's
experience to your advantage.
Flexible Schedule:
SDP will work with you to meet your clients deadlines.
SDP is committed to adding test sites, shield-rooms,
equipment and qualified man-power to keep its lead time
short. Evening hours will be available while the facility
expands. We are sensitive to our customer's schedule
and time to market.
Reliable Results:
SDP believes in utilizing top-of-the line instrumentation
for quick, dependable and economical results and
procedures recommended by European competent
bodies, FCC and regulatory authorities.
Easy Product Mitigation:
If customer's product needs modification during test,
customer will have at their disposal suitable workbench,
tools, assortment of filter components (Ferrites, common
mode chokes, surface mount passive components, etc.)
We want it to feel as your own lab.
Technical Capabilities:
SDP has EMC engineering with over 28 years of experience
in troubleshooting existing products and most importantly
assist you and your client in every stage of product
development cycle to prevent regulatory problems.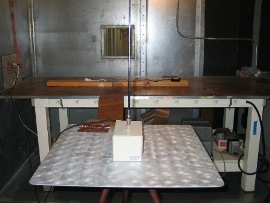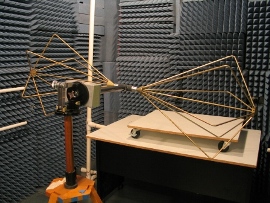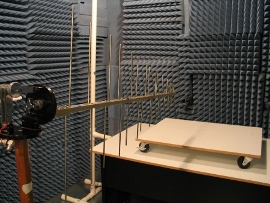 Quality system and facilities compliant as follows:
USA : FCC

JAPAN : VCCI

Europe : Competent bodies (RET - Ireland)

Australia and New Zealand : RFS

Taiwan : CNS

International : ISO Guide 17025 (Basis for NVLAP approval)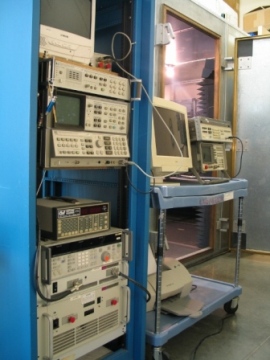 Ten and thirty meter (two) open area test sites (OATS)
to meet ANSI C63.4.
24' x 20' x 10' semi-anechoic ferrite lined chamber to meet
EN 61000-4-3.
Conducted emission test EN 55011 and EN 55022
requirements.
ESD test / set-up to meet IEC 61000-4-2 requirements
EFT / surge test station meeting IEC 61000-4-4 and
IEC 61000-4-5 requirements
Conducted immunity IEC 61000-4-6, magnetic field
IEC 61000-4-8
Dips and interrupts test IEC 61000-4-11 requirements
Harmonic current emissions (power factor correction)
IEC 61000-3-2
Voltage fluctuations and flicker EN 61000-3-3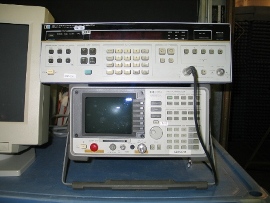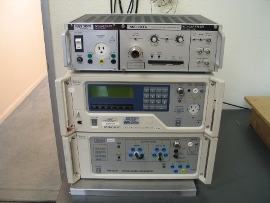 EMC
Medical (IEC / EN 60601-1-2)
ITE (IEC / EN 55022, 55024)
Laboratory (IEC / EN 61326)
FCC Part 15 RF devices and 18 ISM (Subpart B and Subpart C) - Verification, Certification and Notification.
Safety
Medical (IEC / EN / UL 60601-1 3rd edition)
ITE (IEC / EN / UL 60950)
Laboratory (IEC / EN / IL 61010)
International Agencies
USA: UL and c-UL-Recognition, Listing, Multiple Listing and IPI Set-up.
Canada: CSA and CSA NRTL - Component and Product Certification and Multiple Listing.
Europe: TUV Rheinland - GS Licensing, Bauart Approval and Co-licensing, NEMKO-Certification
Low Voltage Directive Approvals using CB Scheme and Self Certification.
European Union (Including EFTA Countries) - EMC Directive - Self Certification, Technical Construction
File